Whether you have a huge backyard and you're excited about taking on grilling season with new tools, or even if you just have a small balcony and you're looking for some grill-infused flavoring — these products have got you covered. 
From stove top pans that will ensure that your meats are perfectly seared, to grab-and-go fire pits, you'll find something that will get you truly excited for the summer season. Go into Fourth of July weekend with some amazing products that are marked down for even more amazing prices. 
If you want the taste of the grill without the hassle, this grill pan is the way to go. It offers up perfect heat distribution and is made of die cast aluminum that will stand the test of time. Save 20 percent — usually $59, this pan is on sale for $47.99.
This kit offers an 8-inch chef's knife that's perfect for slicing up any meats you intend to cook perfectly. It also has a built-in flipper hook, as well as a bottle opener so that you're always prepared. Save 56 percent on this tool, which is usually $50, and currently on sale for $21.99.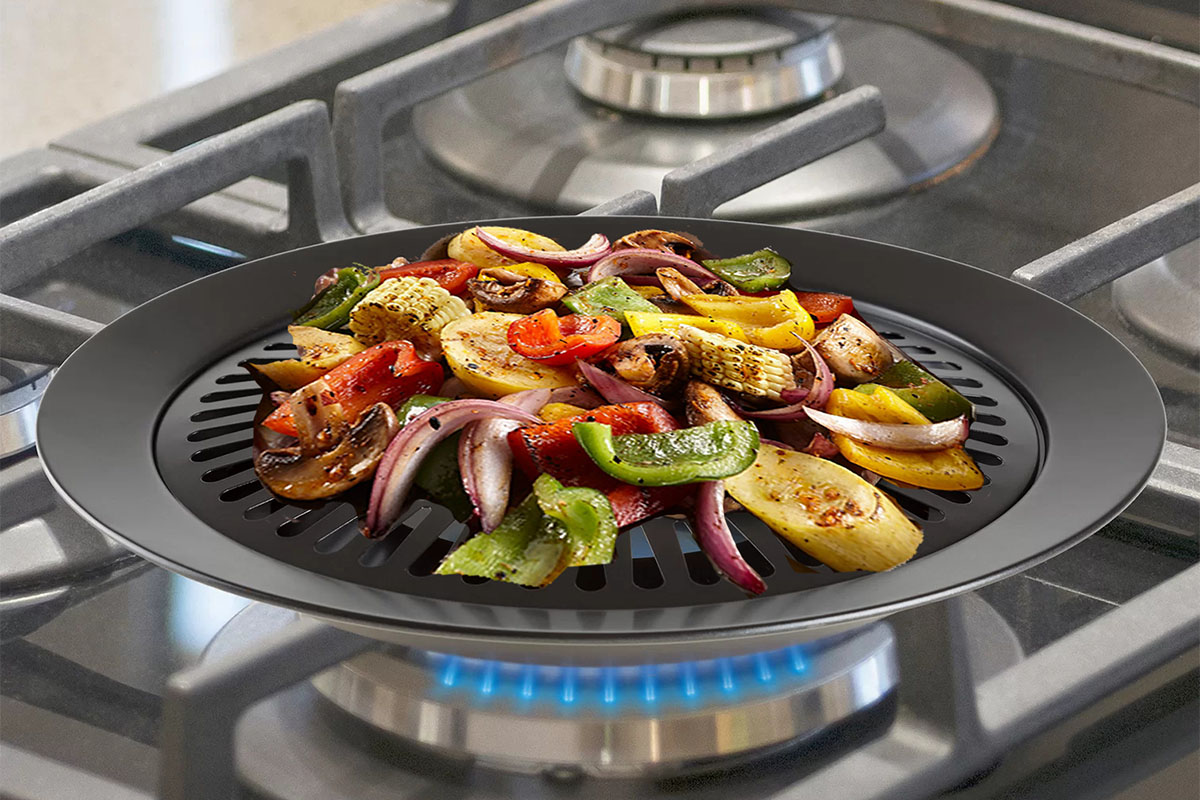 This grill can be used inside or outside, and you'll absolutely love the results that it produces. It doesn't produce smoke or require oil or butter, and it cooks your food evenly throughout. Usually $49, it's 59 percent off and currently on sale for $19.99.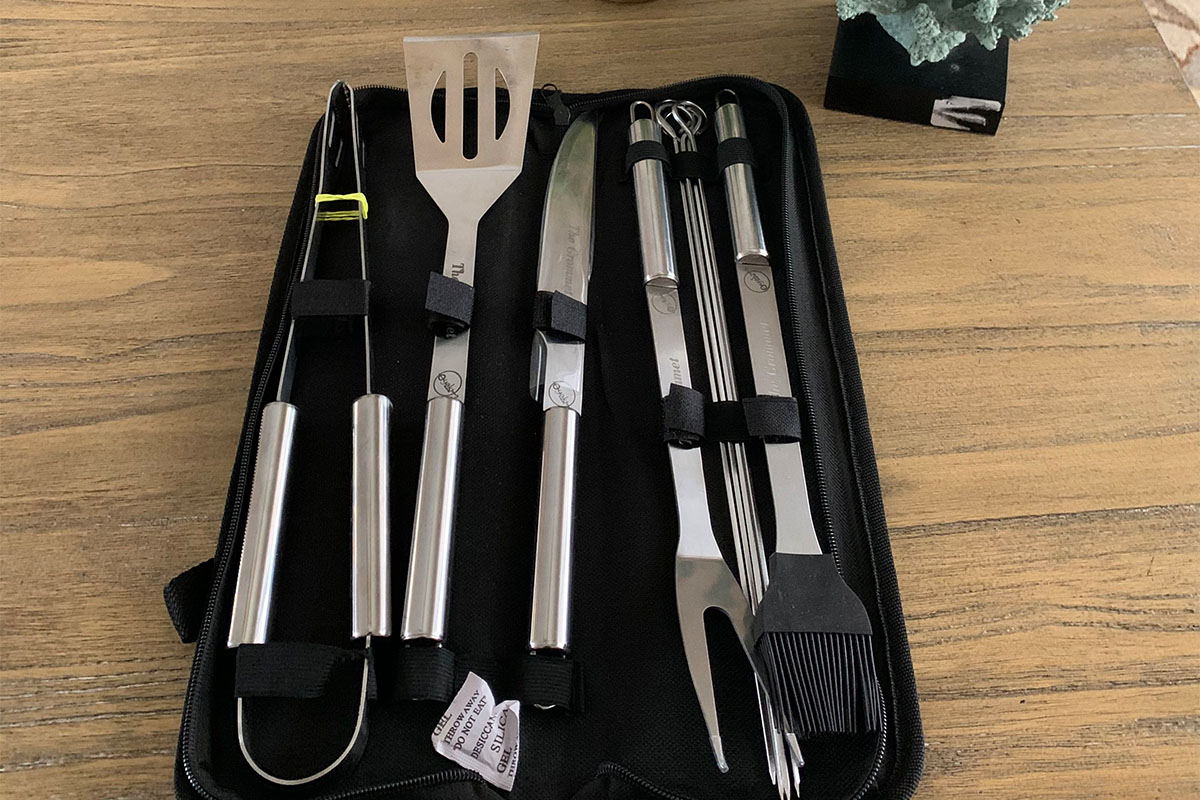 Rest easy knowing you're prepared with this grilling set that includes tongs, a carving fork, a carving knife, four skewers, a spatula, a basting brush and a zippered storage case. Save 25 percent on this killer set. It's usually $59, and currently on sale for $43.99.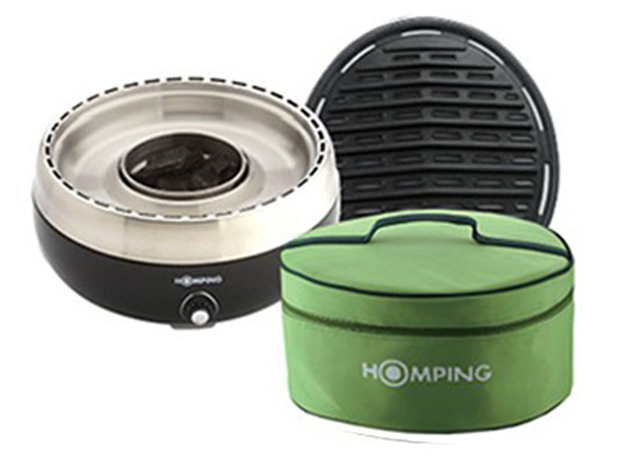 This portable charcoal grill is perfect for people looking for a grilling option for their terrace or roof deck. It reduces smoke by 90-percent and only uses eight charcoal briquettes per hour. It also has a safe-touch design in order to reduce any grill-related injuries. Usually $199, it's currently 26 percent off and on sale for $145.99.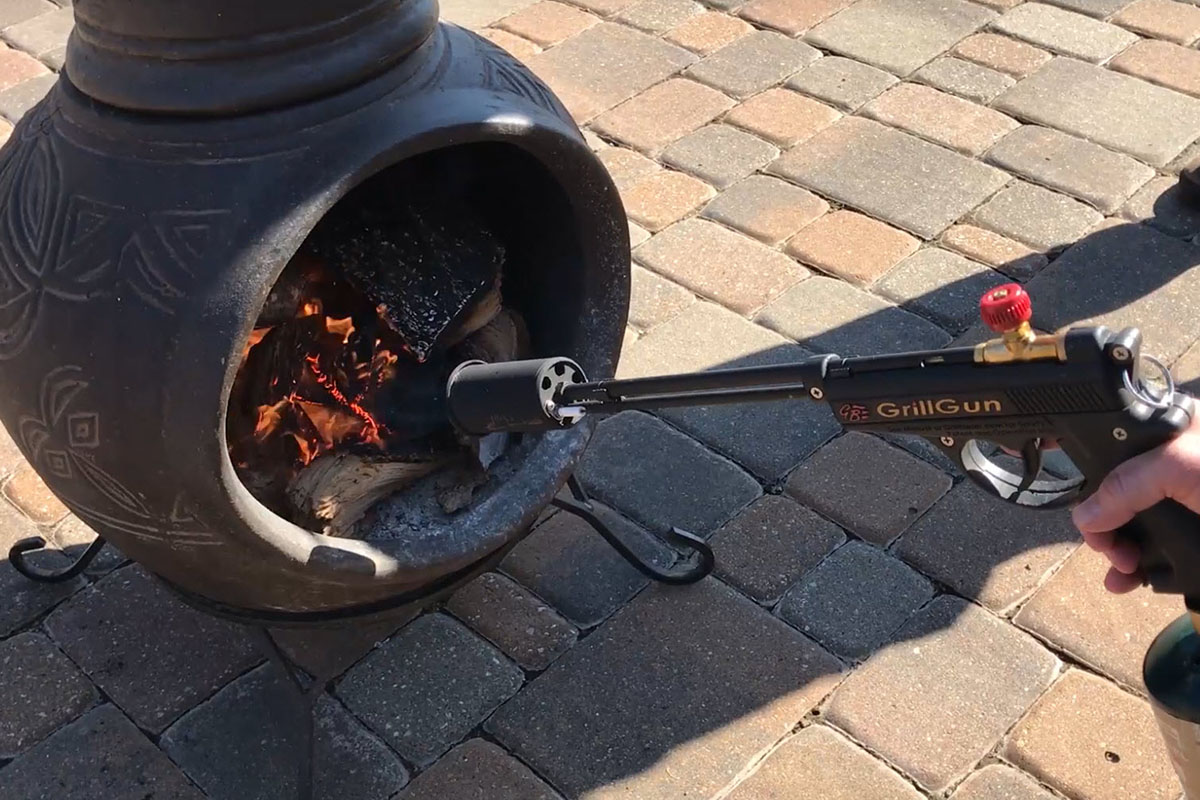 This propane torch offers up a 2-foot long flame that is able to cook your meat faster than just about any other searing torch out there. It also comes with a stand that allows you to attach it to a propane bottle. Usually $172, it's currently on sale for $150 when you use the code GRILLING22.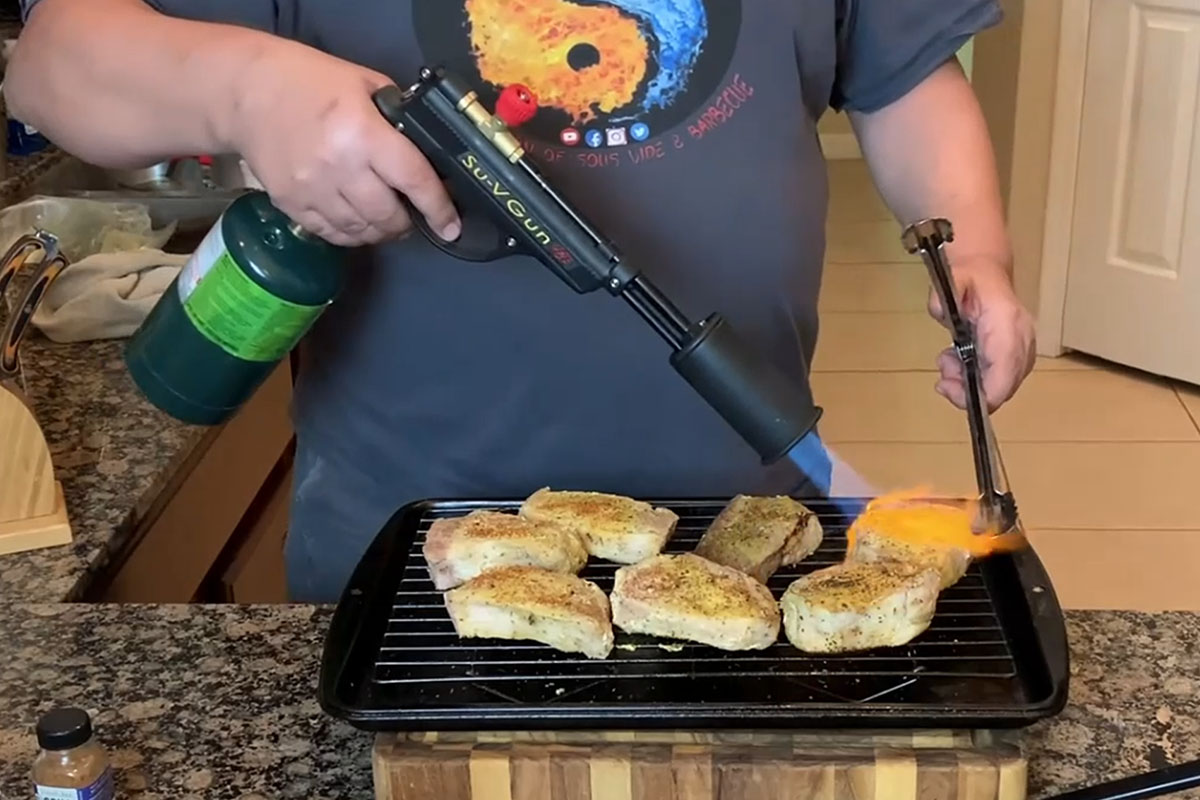 This grilling gun offers a shorter barrel and flame, making it perfect for creme brûlées and close-up searing. Usually $172, it's currently on sale for $150 when you use the code GRILLING22.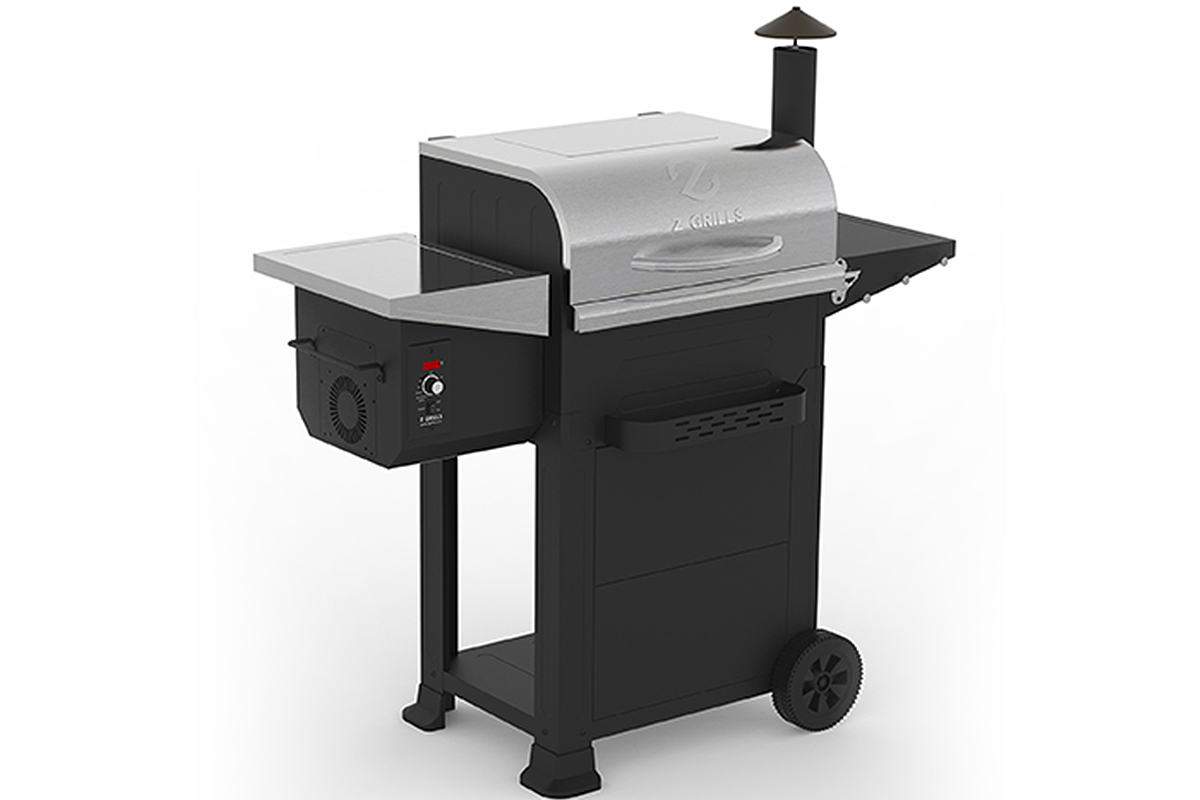 Rated 4.5/5 stars on Amazon, this wood pellet grill will prepare your food with the most perfect wood-infused flavor. It offers eight different cooking functions, automatic temperature control and runs off of wood pellets. Usually $429, it's currently on sale for 11 percent off at $379.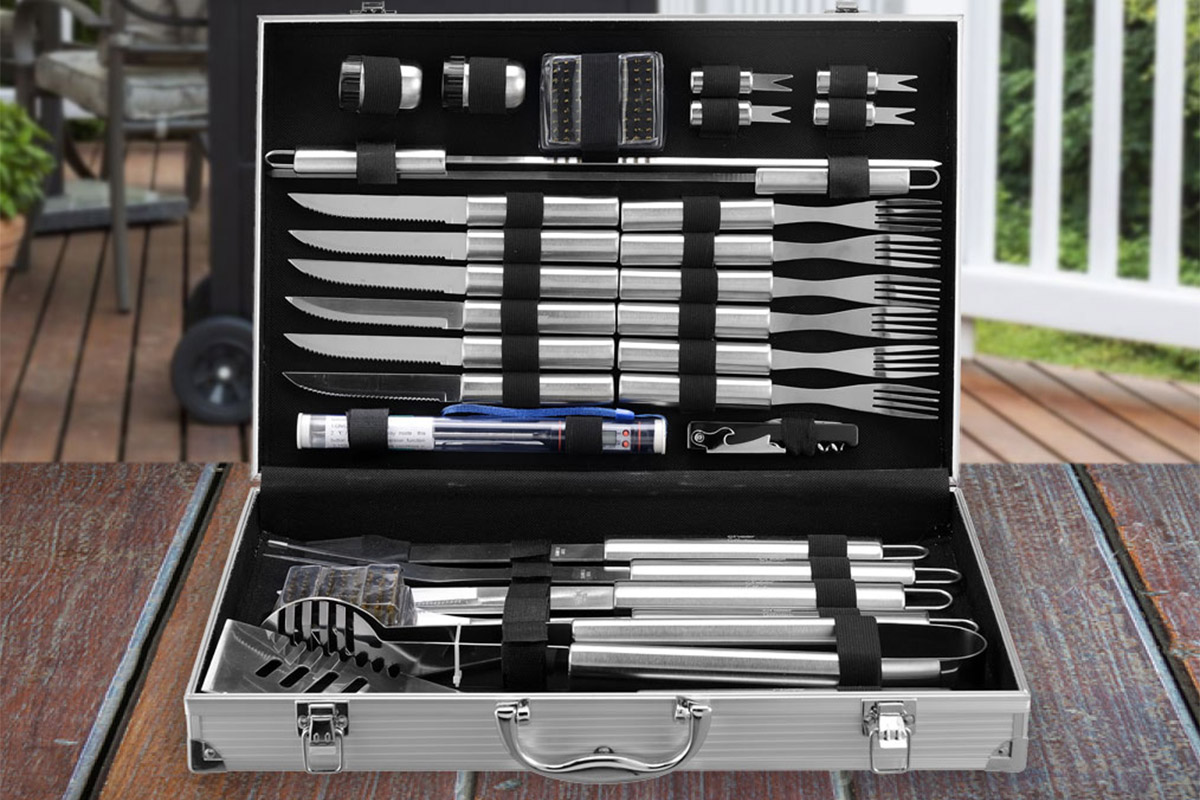 This kit truly contains everything you could possibly need for grilling. With more than 30 tools, including basics like tongs, a basting brush and skewers, you'll have everything in one place. The tools are also perfectly arranged in a heavy-duty aluminum case. Usually $99, it's currently 55 percent off and on sale for $44.99.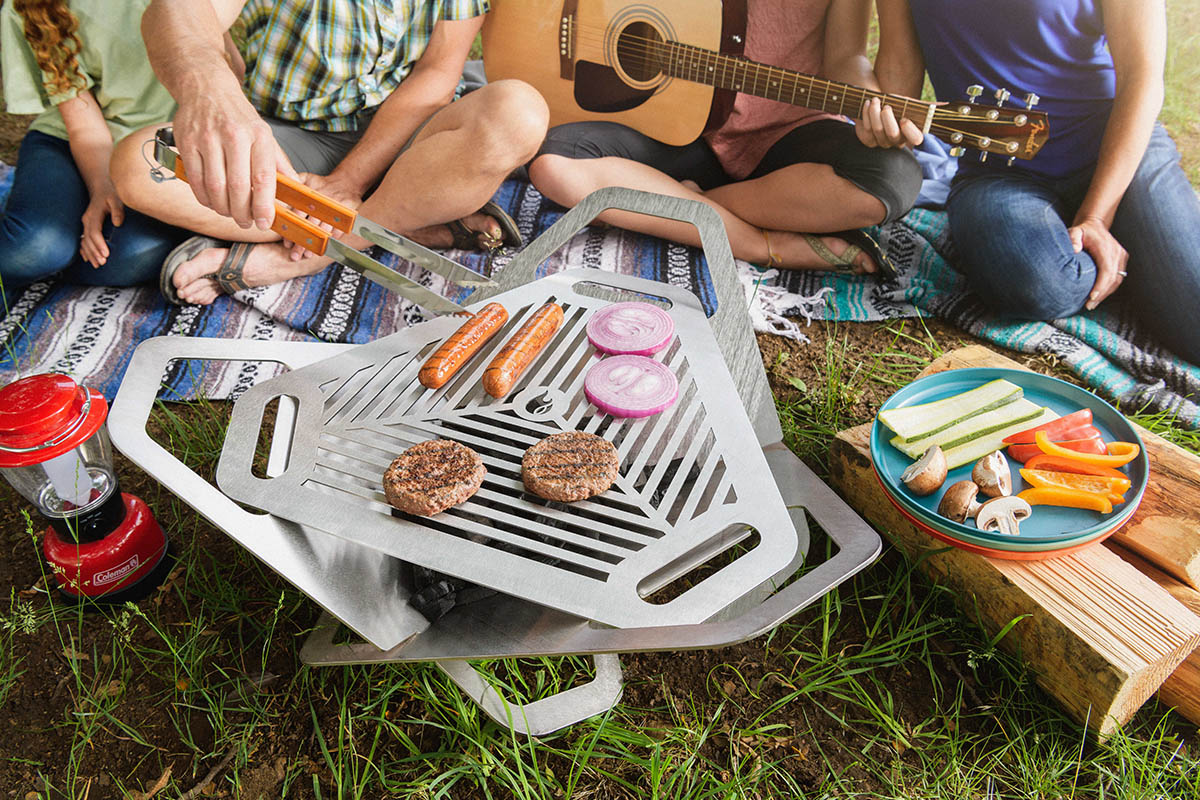 Easily set up a fire pit and grill with this kit. It has a three-piece design and offers velcro padded handles. It's also completely rust-proof, so it will last for years to come. Usually $299, it's currently on sale for 13 percent off at just $259.99.
Prices subject to change.