Casa Kantuta, a Bolivian cocktail bar and sector, opens in Adams Morgan. Still left to right: bartender Luis B. Aliaga, and founders Carla and Juan Sanchez. Photograph by Jessica VanDop DeJesus
When Carla Sanchez thinks of a speakeasy, it's not about fussy cocktails and a mystery knock. Instead, it evokes her indigenous La Paz, Bolivia—the city she remaining as an adolescent in the '90s to come to Washington with her mom and dad and brother, Juan Sanchez.
"La Paz is a pretty mysterious, lovely city—everywhere you glimpse has one thing specific, something fun, a little something colourful," states Sanchez, a electronic articles creator and way of life blogger. "I saved considering I could open up a speakeasy motivated by my dwelling town one working day."
That working day is nowadays. The Sanchez siblings, alongside with a workforce of Bolivian expats and BIPOC market industry experts, are launching Casa Kantuta in Adams Morgan. The month-extensive pop-up takes around the basement of sPACEYcLOUD, a lady-owned skate shop/vegetarian restaurant/art gallery (so indeed, it's the coolest female-driven spot you will hold this summer season). An inventive market by working day and a bar serving South American cocktails and Bolivian avenue food at night time, Kantuta aims to be a much-necessary Bolivian cultural hub at any hour. The overall Sanchez family—parents to cousins—helped enhance the cozy space with Bolivian carnival masks, ekekos (compact ceramic collectible figurines that signify luck), and "cholita" extras like bowler hats.
"DC is a melting pot, there's a minimal of every thing. But for some motive, Bolivia has not actually designed it to DC appropriate however," says Sanchez. "We have Mexico, Peru, Colombia, why is not Bolivia current? We have these a lovely tradition. And we're occasion animals—we're identified for that."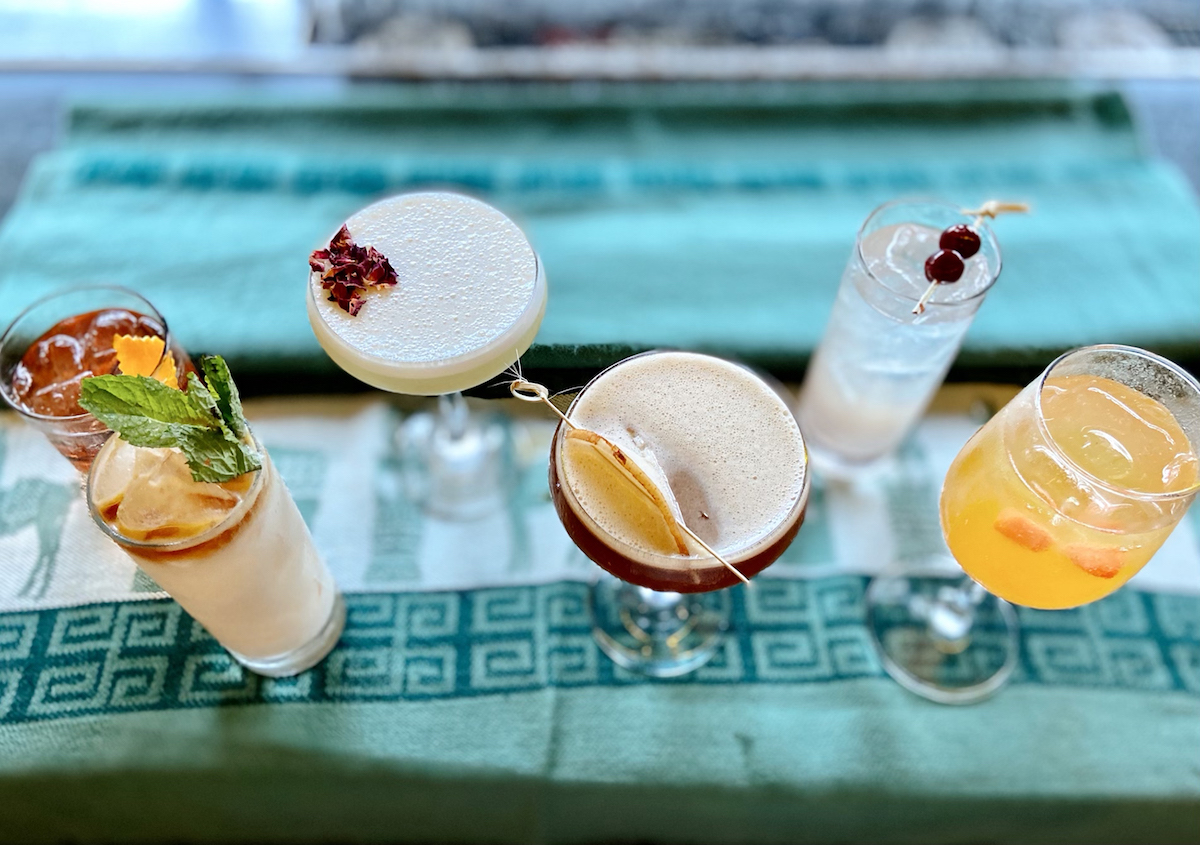 For the party side of matters, Sanchez recruited Roy Boys beverage director Luis Aliaga, a Bolivian/Venezuelan who also grew up in La Paz. There are a great deal of Latin spirits powering the bar, ranging from mezcal to pisco, but he's most energized to showcase rujero singani. The smaller-batch Bolivian spirit is distilled from a grape native to the Bolivian Andes, and is identical to Peruvian pisco when it comes to its adaptable taste and national fervor about the consume.
"It's labeled as a brandy in the US, but it is additional delicate and floral, like yet another type of gin or organic vodka," Aliaga claims.
At Casa Kantuta, Aliaga mixes singani into a wide variety of cocktails, irrespective of whether you are craving flavors that are earthy, powerful, sweet, or refreshing, including a play on Salvietti, a papaya soda (feel Bolivia's equivalent of French Orangina). Nostalgia normally variables into the space—cue the audio, a blend of regular Bolivian artists, reggaeton, and '90s hip-hop and R&B that the Sanchez siblings grew up on.
Another childhood (and now anytime) treat: salteñas, an empanada-like pastry crammed with a savory stew of chicken or beef, potatoes, peas, and egg. Maria Helena of Shaw-centered salteña bakery Saya—and a further La Paz native—will be at Kantuta on Sundays for brunch. She'll serve the warm pastries alongside Bolivian mimosas (singani and sparkling orange juice) and mocochinchi, a peach juice. On Saturdays and Sundays, the room will also host a sector with local artists, designers, vintage collectors, and modest organization owners with a aim on woman and BIPOC-owned firms this kind of and Spoken Spanglish and SunGods.
Sanchez is applying the pop-up to test the water for a brick-and-mortar Casa Kantuta somewhere in DC. In the meantime, she ideas to get the Bolivian exhibit on the street for pop-ups in New York and elsewhere.
"I hope if you are not Bolivian, you'll arrive in and assume 'I have to have to e book my ticket,'," Sanchez states.  "I want it to be a cultural experience, and a stunning one particular at that."
Casa Kantuta. 2309 18th St., NW. Open up Thursday by Sunday from 7 PM to 2 AM (bar support only)  Saturday and Sunday from 11 AM to 3 PM (market and brunch).